• Courses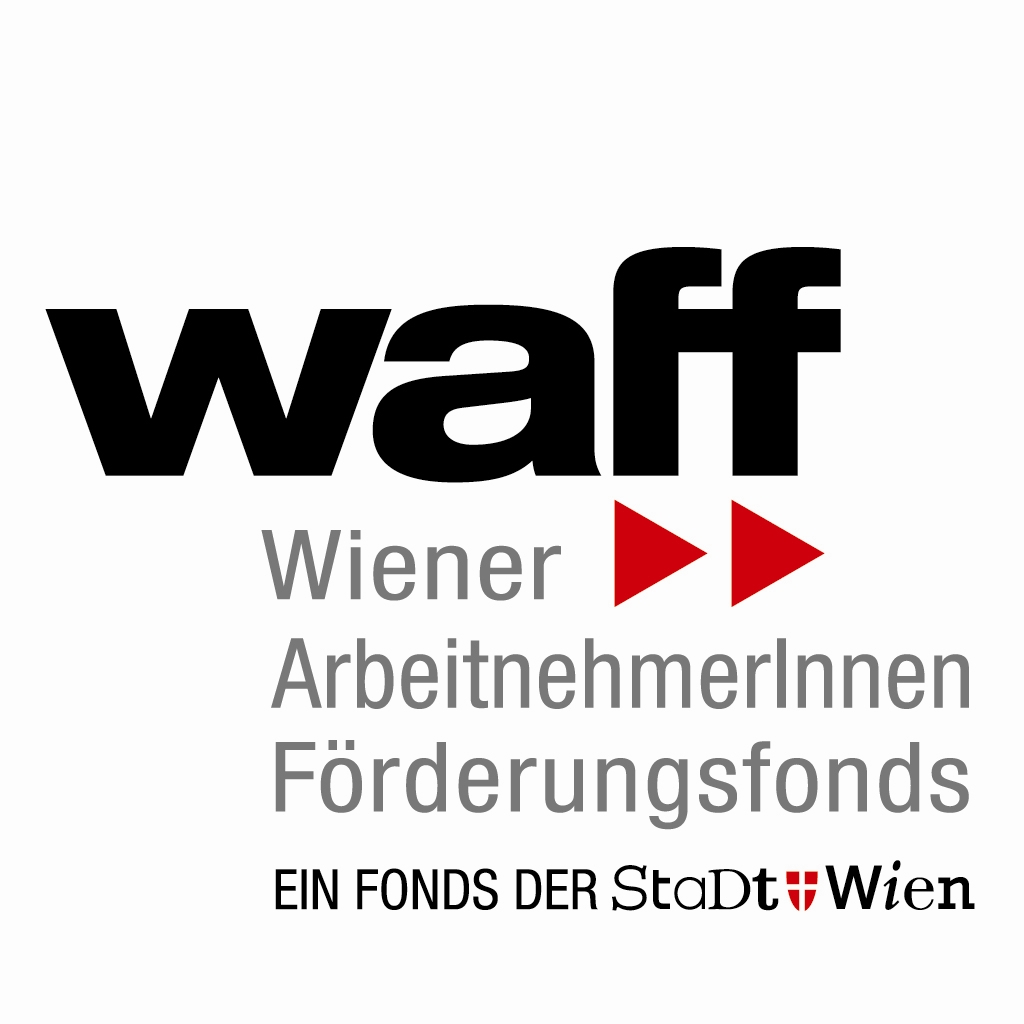 Feedback of participants:
Ignacio B. (Spain) German Course in Vienna: I am very satisfied with your language academy and I will recommend it to everyone around me and the future erasmus students. I hope to attend more german courses if I come back to Vienna in the future once again. Continue like that !!!
abc Trainer
Vernon Catt

Ausbildung:
BSBA degree from the University of Arizona in Business Management, Finance and Accounting
Attended numerous seminars and training sessions including: Sales Techniques, Sales Management, Hazardous Chemical Safety and Transportation, English Teaching Techniques and Methods
Certified in Hazardous Chemical Emergency Response

Berufserfahrung:
Before English Teaching
Over 17 years experience in managing Chemical Manufacturing and Distribution Companies mostly dealing with Water Treatment Chemicals.
Over 5 years experience in the Health Care sector working in Finance, Accounting and as an Administrator for 5 Outpatient Clinics.

English Teaching
Over 8 years experience teaching English in all levels to all group sizes. Most of my experience (70%) lies in Business English Training both in a classroom setting as well as going to the clients place of business. The rest of my experience is in regular English Classes, in levels from absolute beginners up to advanced, and English Conversation classes.

Trainingschwerpunkte:
Business English from B1 level to advanced
Conversational English

Motto:
It is not the Grammar that is important it is the ability to communicate
If you don't have a sense of humour……Get One !
Mag. Franz Ebner

Ausbildung:
Sprachenstudium und einige Semester Jus

Berufserfahrung:
5 Jahre in der Rechtsabteilung eines amerikanischen Konzerns
Selbstständig als Übersetzer, Sprachlehrer und Lektor

Trainingschwerpunkte:
Vernetzung des Wissens
Zusammenhänge

Motto:
CARPE DIEM
Wissen macht Freude.

Sonstiges:
Interessen: Geschichte, Literatur und Philosophie
Schach
Andrea Fisher

Ausbildung:
-CELTA, 2005
-Music BA (hons), 2000

Berufserfahrung:
-Seit 2004 in Wien als Englischtrainerin für Business English, Allgemeinenglisch für Erwachsene, Einzel- und Gruppenunterricht tätig.
-IELTS Vorbereitungskurse
-Konversationskurse
-Nachhilfe

Trainingschwerpunkte:
Eine möglichst kreative, produktive und gelassene Atmosphäre in der Klasse zu schaffen, die es den StudentInnen ermöglicht, sich natürlich und selbstbewusst auf Englisch auszudrücken.

Motto:
"Tell me and I´ll forget; show me and I remember; involve me an I´ll understand." –chinese proverb.
Marcos Leiro

Ausbildung:
BA English literature (Hons)

Berufserfahrung:
8 years as an english teacher in 3 different countries.

Trainingschwerpunkte:
Easy-to-understand grammar explanations. Interesting topics for discussion with pronunciation and grammar corrections. Everyday English conversation.

Motto:
If at first you don´t succeed, try, try and try again my friends.

Sonstiges:
Special interest in poetry and music.
Mag. Roman Marchel

Ausbildung:
-Studium der vergleichenden Literaturwissenschaft und Germanistik
-Diverse Weiterbildungsseminare (Trainerausbildung, Gender Mainstreaming, etc.)

Berufserfahrung:
-Seit über 10 Jahren als Trainer für Deutsch als Fremdsprache tätig.
-Neben allgemeinen Deutschkursen auch solche für bestimmte Altersklassen (Jugendliche, 50+) und Interessensgruppen (Studienvorbereitung, Fachsprachen, etc.)
-Dazwischen auch Integrationskurse und In-Company-Training

Trainingschwerpunkte:
Strategien zur Bewältigung sämtlicher Kommunikationssituationen
Grammatik als Stütze, nicht als Bürde.
Die Fremdsprache als Teil der Persönlichkeit.
Lernen selbst weiterzulernen.

Motto:
Der bessere Trainer will so bald wie möglich nicht mehr gebraucht werden.

Sonstiges:
Viel Spaß!
Dale Smith

Ausbildung:
BA degree from Royal Holloway University of London in Media Arts.
C1 Spanish Language
TEFL Certificate
IELTS Training and Exam training

Berufserfahrung:
Lighting Engineer (3 years) for SU events in London.
Small Business co-ordinator in London Bridge

English Teaching:
I have worked for over 10 years as a trainer and tutor in schools, academies and businesses.
These have included:
- VHS Vienna
- Sigmund Freud Gymnasium
- Berlitz International
- The National Museum of Spain
- Sabadell Bank
- Santander Bank

State Examiner:
I have also been employed by Spanish Ministry of Defence as an examiner and interviewer for official state exams.

Trainingschwerpunkte:
IELTS Examination
Interview training.
Multi Level language development and fluency.

Motto:
In every good student there is a teacher
and in every teacher is an eternal student.



Dr. Walter Perné

Ausbildung:
-Studium der Altertumswissenschaften und der antiken Numismatik (Mag.phil., Dr.phil.)
-Studium der Geschichte (Mag.phil)
-Studium des kanonischen Rechts (LL.M.)

Berufserfahrung:
-AHS-Professor
-Dozent an verschiedenen Pädagogischen Hochschulen
-Vorstandsmitglied der ARGE Klassische Philologen
-Schulbuchautor
-35 Jahre Unterrichtserfahrung in Latein

Trainingschwerpunkte:
Latein

Motto:
Per aspera ad astra!

Sonstiges:
http://historicus.at
Daniela Voglino

Ausbildung:
Liceo Linguistico für Fremdsprachen (Italienisch, Englisch, Französisch, Deutsch,) in Asti, Italien.
CELTA
Diploma in Translation (Englisch-Italienisch) am Chartered Institute of Linguists, London

Berufserfahrung:
Ich habe von 1995 bis 2004 in London Italienisch und Englisch (alle Kursstufen) an verschiedenen Sprachinstituten, sowohl im Einzelunterricht als auch ganze Klassen (hauptsächlich in der Privatwirtschaft tätige Personen), unterrichtet. Danach war ich als Sprachtrainerin für beide Sprachen in der Erwachsenenbildung (am Ashburnham Centre London, WIFI Wien und für "Die Berater" tätig.

Trainingschwerpunkte:
Durch Ermuntern meiner KursteilnehmerInnen zur Konversation in der Unterrichtssprache möchte ich ihnen die Sprache so, wie sie heute im Alltag gesprochen wird, näherbringen.

Motto:
Für das Erlernen einer Sprache ist man immer jung genug!

Sonstiges:
Ich liebe das Reisen und das damit verbundene Kennenlernen anderer Kulturen. Ein weiteres Hobby von mir ist die Fotografie.
James Watson

Ausbildung:
Masters of Arts, History. (The University of Ottawa)
Bachelors of Arts, Classical Studies. (The University of Ottawa)

Berufserfahrung:
English language Trainer at ABC (2010-present) Vienna, Austria
English language Trainer at Berlitz (2003-2009) Vienna, Austria
Teaching Assistant at the University of Ottawa (2002-2003), Canada

Trainingschwerpunkte:
A mixture of grammar and spoken English.
But flexible to the needs of individual students.